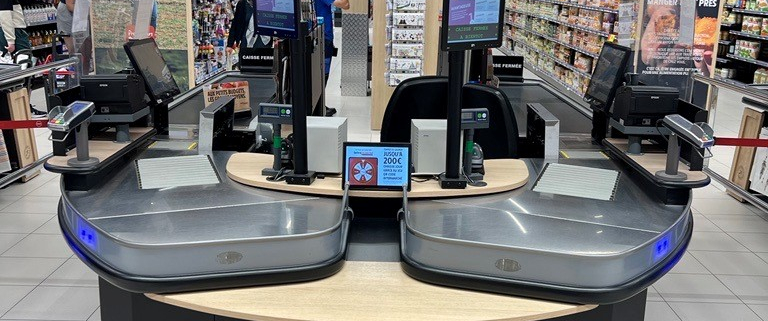 Project Synposis
LCD Checkout Screens in major grocery retailer to deliver digital coupons and reduce environmentally  unsustainable thermal printing
Highly affordable 10.1" LCD Screens on GSL XEN Platform designed to scale to tens of thousands of displays
Solution was proven to deliver up to 15* more shopper engagement than traditional printed vouchers/coupons
57% of shoppers that engaged with the offers gave up their email address for further marketing contact
With the phasing out of paper receipts alongside vouchers and coupons at the checkout of a store, retailers face the challenge of finding an economical, convenient, and most importantly, scalable alternate solution. 
Anti-waste laws being phased-in in across European Countries have fast encouraged a conversation between brands, retailers and their marketing departments and agencies.
For one such agency, reinventing shopper activity each day is the essence of their business. Their focus is on proactively approaching the change in regulations for their retailers with a trusted solution that would ensure they were ahead of the game. A solution which would allow them to continue with loyalty-based, and personalised promotions and advertising and make the shift from Thermal Printing to Digital Media.
They required:
A trusted partner who could scope, design, deliver, and support the solution to achieve these goals.
A scalable solution to be installed in a large number of in-store retail locations.
A partner who could source the most cost-effective digital solution with significant savings achieved with increasing quantities.
An intuitive CMS with the flexibility to create, publish and play dynamically created and personalised content via an Integration with the retailers Point of Sale Infrastructure.
A Partner highly experienced in Project Managing, delivering and supporting bespoke digital solutions internationally – and at scale.
Post installation support and automated monitoring of technology with complete remote control and access from a dedicated team.
Ground Support Labs are experts in delivering and scaling technology into the marketplace with over 50 years of combined experience in recommending, building, deploying, and supporting various types of technologies for retail.
The Ground Support Labs team has a proven track record of deploying and supporting over $50M of technology in over 45 countries for various retail brands. Our direct-to-manufacturer relationships allow us to offer to the market a range of technologies that offer commercial viability for digital transformation projects, even at significant scale.
The GSL XEN Platform provides the perfect solution for this agency. The CMS allows for easy API Integration with the retailers POS Infrastructure and supports effortless segmentation for huge numbers of locations.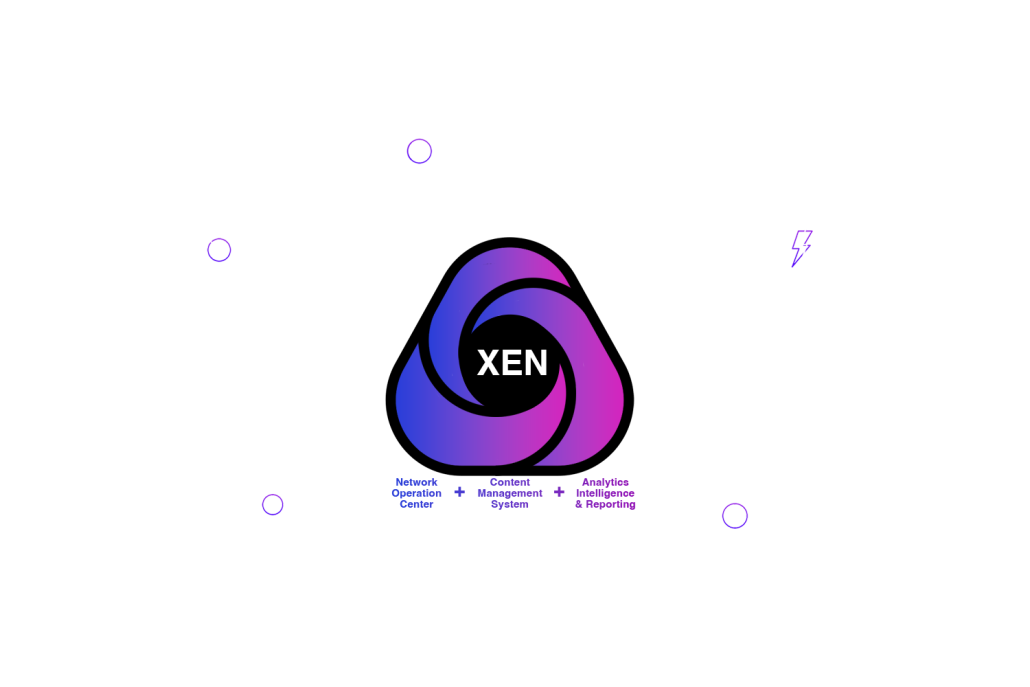 For ongoing support, the NOC provides a robust ticketing system, proactive device monitoring, system alerts as well as industry leading remote capabilities.
The agency can rest assured that GSL provide dedicated Account Managers, Project Managers, and Technical Engineers that provide a total turnkey solution for the entire project.
GSL were therefore perfectly placed to provide the agency with the complete single source solution.
The Pilot project of 20 counter-top screens installed in 3 European store locations, roaming on the GSL 4G LTE Network provided a highly visible and attention grabbing connected digital solution for both Check-Out and Self-Service locations.
The solution provided a 'gamified experience' for shoppers to scan a QR Code, and receive personalised promotions based on their purchase and loyalty profile as well as the chance to win prizes in return for their email address details.
The engagement rates achieved were as high as 15% for the most ideally located displays. This was more than an average expected 1% of engagement normally achieved from printed Coupons.
Impressively of those who scanned the QR code, 57% were happy to provide their email address on the website that it opened.
The gamification content utilising QR Code technology and personalised rewards for shoppers delivered by the GSL CMS clearly activates customer engagement providing a rewarding experience for their customers. The simple but effective message sells the reward seamlessly despite the intended low dwell times at the checkout.
The plug-and-play design of this experience meant for a disruption free, and commercially viable delivery of this pilot.
The GSL XEN Platform provides the agency with complete peace of mind in the delivery of low-latency real time and personalised messaging that is segmented to each individual shopper, and that their Digital Screen technology is proactively monitored 24*7 to ensure the highest uptimes possible.
The pilot was delivered using GSL's 10.1″ cost effective Counter-Top all-in-one displays. Further developments are in progress to provide bespoke mounting solutions for specific retailers and locations for more permanent installation at roll out.
Contact a member of our team for more information on this or our other case studies.
https://www.groundsupportlabs.com/wp-content/uploads/2022/10/Auxoone-3-1.jpg
1024
768
Lauren Comfort
https://www.groundsupportlabs.com/wp-content/uploads/2022/10/web_logo-300x138.png
Lauren Comfort
2022-10-12 11:48:42
2022-11-08 14:39:16
Going Paperless