Resolving Technology Woes in Digital Advertising: A XEN Success Story for Mass Media

In the world of digital advertising, every minute counts. And for media owners like Mass Media, managing multiple locations can often be a logistical challenge, particularly when technology lets us down. Fortunately, with GSL's expertise and innovative smart technology solutions, we are proud to have transformed Mass Media's digital network operations for the better, saving them (and others like them), many thousands of hours of downtime in the process.
The Lexicon, Bracknell, Berkshire (UK): The Initial Brief 
With Mass Media's DOOH Network at the Lexicon Shopping Centre in Bracknell on the verge of going live, we had the pleasure of being introduced to the project. Leveraging GSL media players, smart technology and the XEN platform, a seamless installation process took place whereby we worked closely with Mass Media's kiosk manufacturer to ensure everything was in perfect sync – from power management and the data network to software integration, all ready for the centre's go-live.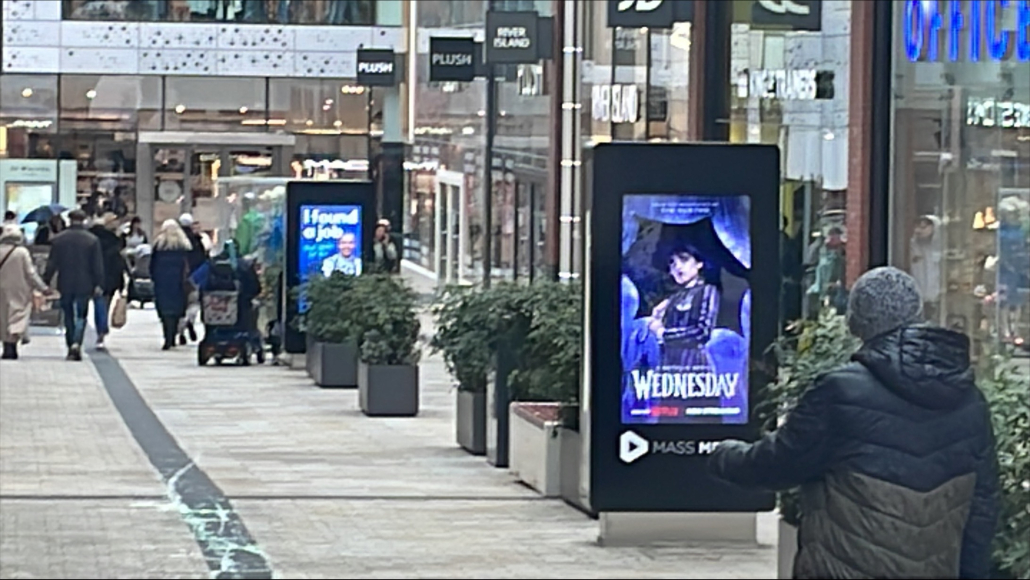 Unravelling the Mystery
Shortly after the installation, however, GSL XEN detected a problem. Fourteen screens across seven double-sided kiosks were mysteriously, and seemingly randomly switching off, with no immediate indication of the cause. The potential impact of this issue could have been significant had it not been for our proactive monitoring and data insights, as traditionally, this would have resulted in repeated site visits to turn the screens back on, and investing significant time into investigating what was causing this issue – which would have gone undetected and almost certainly unreported for quite some time.
The XEN NOC however, was able to meticulously track the patterns of what was going on and turn the screens back on remotely. Data Analysis showed that screens facing east experienced morning shutdowns, while those facing west suffered in the afternoon. The culprit? Overheating. The screens were reaching critical temperatures and shutting down as a safety measure – something XEN was able to tell us without having to step foot onsite. 
Remote Resolution: From Weeks to Minutes
Informed with real-time temperature data reported by XEN, GSL worked closely with the kiosk manufacturer to implement a cooling upgrade. This proactive approach not only addressed the immediate issue but also laid the foundation for a more sustainable, reliable system. GSL's ability to remotely assess the effectiveness of the modifications meant that downtime was minimized, revenue was protected, and Mass Media's business was safeguarded.
This breakthrough not only saved Mass Media precious time but also averted the need for their team to physically travel to site for manual intervention. The efficiency gains were staggering, reducing resolution times from weeks to an average of just 1.5 hours – a huge win for any digital advertising network and one that comes at a huge cost saving.
Beyond Mass Media: A Track Record of Success
GSL's success with Mass Media is just one example of the transformative impact we've had on media owners in the United States and in the UK/Europe. Another client of ours saw a remarkable $78,000 reduction in service calls in the first quarter reducing service calls by up to 96%, with projected savings of $470,000 over the life of the contract. These outcomes shine light on our commitment to delivering tangible, sustainable results for our clients.
"Having real-time data and insights into the performance of the entire digital network is a game changer. I now have 24/7 access into how the network is performing, and if ever an issue does arise, GSL notify me almost immediately. In this instance of our kiosks overheating, we not only identified the issue straight away, but being able to learn the cause and resolve it almost instantaneously would never have been possible without the XEN platform." – Mass Lambresa, CEO, Mass Media
The Power of XEN for Media Owners
The GSL-Mass Media collaboration stands as a testament to the power of innovation and expertise in digital advertising network operations. By leveraging cutting-edge technology and a deep understanding of our client's needs, we managed to not only resolve immediate challenges but have also paved the way for a more efficient, sustainable future for our client. The success story of our partnership with Mass Media is just one chapter in our ongoing mission to revolutionize the way media owners operate in the digital landscape.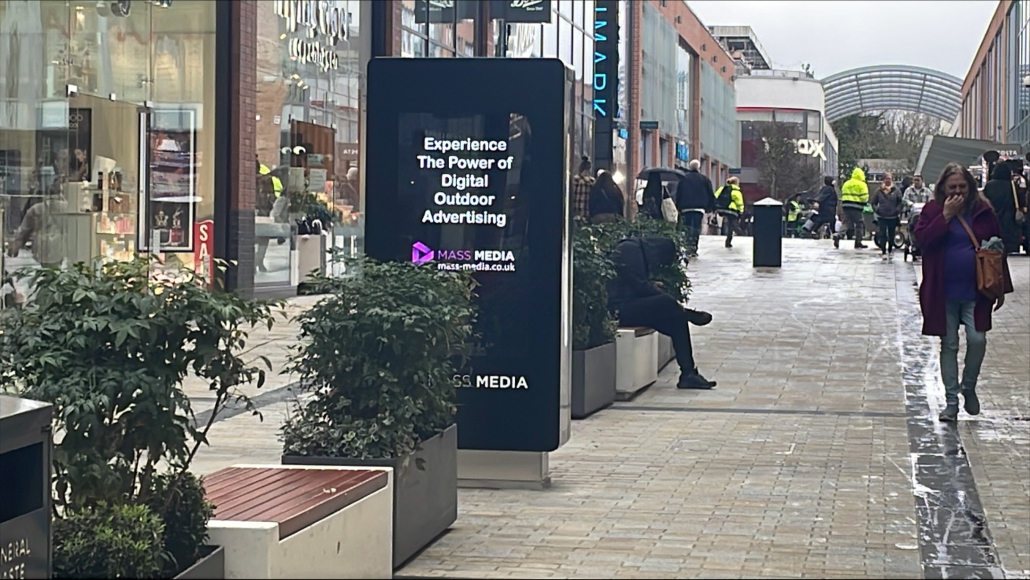 https://www.groundsupportlabs.com/wp-content/uploads/2023/10/MicrosoftTeams-image-2.jpg
1230
2184
Martyn Barnett
https://www.groundsupportlabs.com/wp-content/uploads/2022/10/web_logo-300x138.png
Martyn Barnett
2023-10-18 09:58:51
2023-10-18 09:58:52
Resolving Technology Woes in Digital Advertising: A XEN Success Story for Mass Media